Similar to sports websites, casino and gambling niches have very specific features when it comes to gambling SEO. First of all, it is a market with several restrictions geographically, as many countries and U.S. states forbid completely online betting games.
Secondly, SERPs are very conservative about explicit attempts to trick their algorithm to promote gambling and casino related content.
However, with the right approach and with an experienced iGaming SEO agency like Fortis Media behind you, your casino business will grow sooner than later. Currently, gamblers are not as much looking for 'casinos near me' as they used to. In the U.S., online casinos are the most popular trend right now and they offer real money at the expense of a click.
So, in this article, we share with you some important tips to help your professional gambler business to expand its online influence.
Why ranking a gambling website is so hard?
Besides the reasons already pointed, the online casino and gambling niche requires a strategic long-term strategy.
To get your business to rise from being an unknown online casino to ranking on the first page of Google for high difficulty keywords takes time and patience. Do not expect to see your organic traffic rise immediately: not in a few days or months at least.
It will take a decent amount of time, but once you set achievable goals you will collect the fruits you planted.
Organic traffic is an essential part of any online business. According to research conducted in 2019, 53% of internet traffic comes through organic search. Therefore, if you want to see your website grow and get a faithful customer base you should never discard the importance of an SEO planning strategy.
That's why picking an SEO agency who knows what they are doing is crucial: you don't want to compromise the integrity of your company and waste money on a short term strategy.
Things to have in mind when building your Casino Website
Your website might get blocked by Google or other SERPs if you put your SEO strategy in the hands of someone who doesn't know what they are doing. Google, especially, is able to track the overuse of keywords and is very severe with the gambling niche, as it might accidentally be shown on queries that are aimed for children (for example).
Casino SEO is expensive. To get backlinks from authority sources (such as newspapers and blogs with a high volume of traffic), the webmasters will require more money to publish it than they would for other niches. They know about the specificity of the business, the highly competitive market and some of them blatantly refuse to add any gambling related hyperlinks onto their website pages.
Thirdly, avoid PBN's. Building a Private Blog Network might seem like an easy way to get traffic and perhaps some agencies might suggest it. Basically, what people do with PBN's is to create a bunch of websites and try to publish as much content as possible (not exactly quality content).
We strongly advise against it, as it will be a waste of time and money. On paper, it might be an easy way of generating backlinks, as Neil Patel explains here.
However, those websites will have low authority, so you will have added work to make them rank. High authority websites are normally 3 years or older, and then there is the danger of Google tracking you down. PBN's are easily tracked by SERPs authorities and they can be flagged and penalized. So, like a 'get rich quick scheme' all your money and effort might vanish in a moment of vulnerability.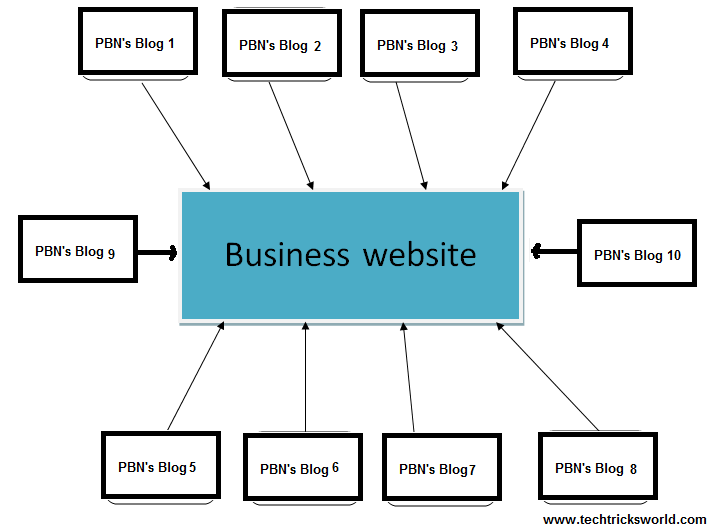 So, we advise you against the usage of PBNs. Instead, we show you 10 tips on how to grow your online casino organic search results. Take a look at the advice below.
1. Keyword Research
Keywords are essential in any niche and in Casino and Gambling, there are even more reasons to go further into deep research. Tools like Google Analytics, AhRefs and SEMRush will be your best friends, helping you to find keywords that you have a realistic possibility of ranking for.
Aim for the low hanging fruits instead of the keywords like 'casino' or 'betting', who are probably out of the reach for beginners. Instead of overcrowded markets, focus on long tailored keywords that suit your specific target audience.
Due to the volatile status of online searches, it is important to keep up with the race for the top keywords in the business. Quite often customer preferences change and new websites enter into the fight. Trying to rank on the first page of SERPs, such as Google and Bing, it's a very aggressive competition. So, it's necessary to check keywords sometimes more than once per day.
Also, since the nature of gambling makes Google and other search engines be suspicious of its intentions, avoid stuffing betting related keywords on your articles. Also, when posting backlinks try to make it as natural as possible and add naked URLs and brand names when possible.
2. Content Optimization
Many SEO experts defend that it is more important to spend time updating old articles and keeping them relevant, than creating fresh new content every day. Online casino and gambling are constantly changing: betting odds change, casino games are updated and so it's important to revise your articles with new information. SERPs will crawl your website and notice that it has been updated and it will get a boost in its rankings.
You can also update your old articles with hyperlinks to new articles you created, or to new services or products you have added recently. Make sure you don't have any links that lead to nowhere or pages that are not user friendly. The easier you make it to navigate between articles and pages, the more likely it will be for your consumers to stick around and visit your website again.
3. Consistent content
As well as optimizing your content on a daily basis, you should also prepare a plan of content for your online casino website. This means you should know how often you can post new articles, giving a sense of continuity to your page. If you don't have many resources to post articles every day, it's not a huge problem. Just make sure your users see that your website is alive and relevant.
Quality is more important than quantity. Search engines give priority to informative content, original and that differs from all the other available. If you answer the questions you propose in your article and you go straight to the point, instead of filling your pieces of content with 'fluffy words' to make it seem longer, you will be rewarded eventually.
4. Pay attention to reviews
One thing that distinguishes online casino and gambling niches from others, is the importance of user reviews on their websites. Similar to hotels and restaurants, for example, reviews have a huge impact on what consumers decide between two similarly ranked brands.
As you can see in the results of the survey below, most of the consumers read reviews of the businesses before making a decision between two or more companies or establishments. Leaving reviews of your business visible on your homepage will testify the quality of your service and help you notice what are the suggestions and criticism that your audience found while browsing your content.
5. Answer query questions quickly
There are 3 types of keywords: informational, navigational, and transactional. The first tries to answer 'HOW TO' questions, the second one refers to searches answering to 'WHEN' or 'WHERE' and the third one finds solutions to 'HOW MUCH'.
Search engines process the most searched query questions and you can have that information easily available. If you go to Google main page and search 'How casinos' for example, you immediately have a list of what questions people have related to that niche.
Bonus tip: to avoid conflicts with your own cookies and preferences use the anonymous navigation (CTRL + SHIFT + N)
One simple and straight forward way of answering the most searched questions related to your niche and to your service/product is to have a F.A.Q. page. The Frequently Asked Questions answer straight forward query questions, like for example 'how old do you have to be to go to a casino'. Thus, it increases your chances of appearing on SERPs' front pages.
6. Website accessible to SERPs
Before you do any of the steps mentioned in this article, you should make sure that your website is available to be indexed by Search Engines. Every day Google, Bing, and Yahoo crawl the web to find new pieces of content.
If your website is new it will take a while until it becomes indexed into Google search engines. However, there are a few pieces of advice we can give you to have your website indexed quickly.
First of all, you should update your 'About Us' and 'Contacts' page. By having your contacts and professional info on your website, Search Engines understand that you are not a robot and that your website is legitimate.
Secondly, try to place your website link into an authority page that is already part of Google search lists. For example, if you or someone you know has a website with a significant volume of traffic, using it as to place a backlink will give credibility to your website and you will be indexed faster.
Finally, you must have access to Google Analytics and Google Search Console tools. With its crawl analysis functionality, you are able to learn how many visitors you are getting, and when was the last time your website was crawled. Read more about it here from Neil Patel expertise.
7. Improve CPR and focus on KPI's
CPR (Content Performance Rate) and KPI (Key Performance Indicators) are two of the main tools to evaluate how your website is doing. While the first one measures the content quality of your website, KPI is a series of indicators that measure other issues non directly related to content: traffic, bounce rate, and conversion, to name a few.
Make no mistake: content is indispensable and it is the prime source of everything, including traffic. However, as CPR measures things like the hierarchy of titles, meta-descriptions, and alt-texts of images, KPI's focuses on numbers and stats that help you rank the efficiency of your website.
It's very important to keep track of these indicators using the proper tools, such as Google Analytics, AhRefs, SEMRush, and many more. You can also install the WordPress plugin Monster Insights if your blog is running on WP.
Here are some further tips to improve your online casino website KPI's.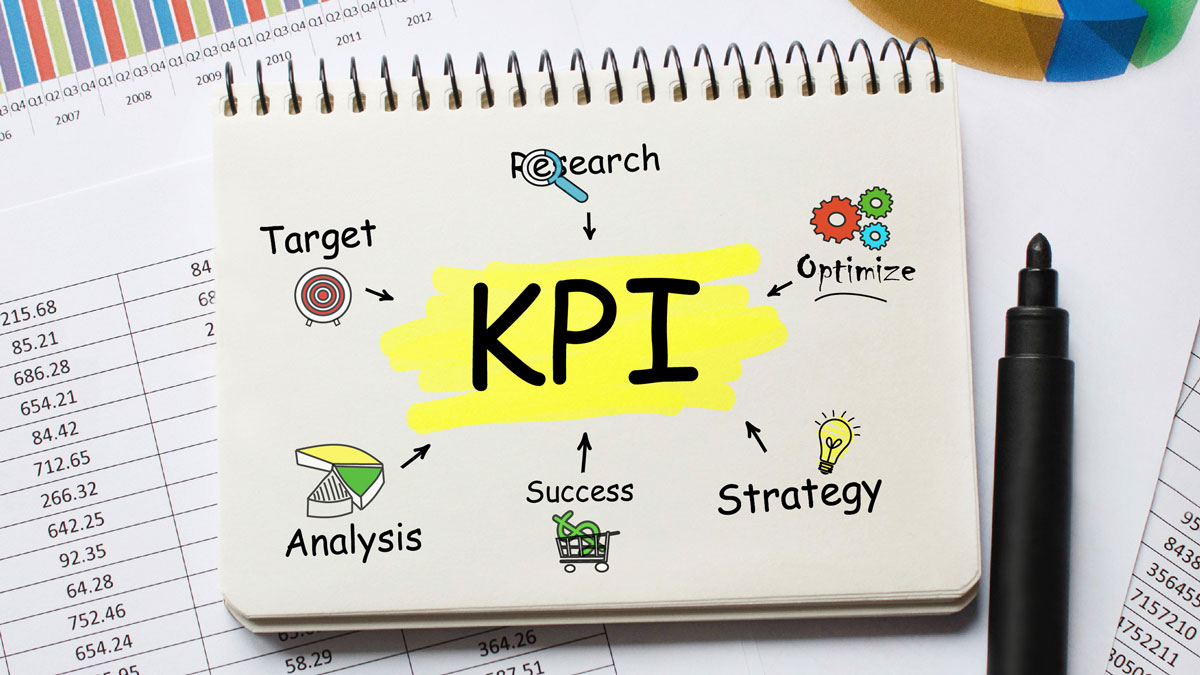 8. Improve loading time
In a highly competitive market, like the online gambling industry, decreasing loading time is one of the key factors take will distinguish you from the rest.
According to a 2018 research, 53% of the users will leave a website if it takes more than 3 seconds to load. That's why it's important to track how fast is your loading time since a first time user would rather try a competitor, instead of sticking around and waiting.
We recommend that you install Page Speed Insights, another app from Google. This tool helps you to evaluate your loading time while giving you some advice on what you can improve to lower it.
Another piece of advice is choosing to upload your videos in mp4 format and images in JPEG. These formats are lighter and will reduce the loading time. Also, make sure you delete any dispensable cache which might be slowing you down.
9. Affiliate marketing
Affiliate marketing is one of the best ways of promoting your online casino business. Basically, you promote your website on other high authority blogs and each of the sides gets a percentage: the advertiser and the promoter.
It's basically revenue sharing and all parts involved win and profit from it. Like in all transactions, the client is what makes this system go around. How? When the consumer clicks on the link and makes a purchase, the affiliate promoter and the original source get a share.
Due to the sensitive nature of casino and betting-related websites, affiliate marketing is one of the most interesting ways to increase your client base. By setting partnerships with trustworthy blogs who have a high number of subscribers and traffic, you will make a name for yourself and give credibility to your brand.
10. Make sure your website is mobile-friendly
Nowadays most of the traffic comes from mobile devices. This means that ignoring mobile compatibility on your website will make you probably lose half the audience you could be achieving.
Therefore, make sure your website has a correct and clean presentation on all different mobile settings. Test it on Android and iOS devices before launching and see if all the pages and links are operating in the right conditions.
For online casinos and gambling websites besides having a mobile compatible website, it is quite essential that you coordinate it with an app that allows your users to browse through odds, live scores, casino games, and other assets comfortably. Developing an app that is accessible and that gives your client a satisfying betting experience, will boost your brand and your website traffic too.
Why you should invest in a Gambling SEO agency?
After all these tips you might think you are ready to take over the search engine rankings by yourself. Maybe you expect to rank on the first page of Google tomorrow or next week. We got some unfortunate news for you: it won't be such a sweet piece of cake to achieve that.
That's why gambling SEO agencies, like Fortis Media, exist. They provide you quality service, give you guidelines and spend time researching keywords for your website, while you are doing something else.
If you still have some doubts on whether you need an SEO agency to provide quality service for your website here are 3 good reasons:
It will save you money
We mentioned before that SEO is expensive. All those tools (AhRefs, SEMRush, etc) are not free and to access all its features you need to buy the Premium packs. Add all of it and soon you will have huge expenses that you could have saved. Fortis Media has access to all these tools and due to the nature of our work, we are always looking for upcoming software that adds value to our services.
By hiring Fortis Media you save money on all those tools and software that you would probably only use once or twice. You pay for one single service, instead of paying for 10 or 20.
It will save you time
Time is money, as they say, and we know how our clients value their time. By working with a professional gambling SEO agency, you delegate the tasks into a team of experts in that area, leaving you with time to work on other things.
Remember that quality takes time, so raise your eyebrow when you see someone promising you cheap and very quick results. SEO is a work in progress, it takes time and communication between both parties, so you should hire someone trustworthy who is worth your time and money.
Finally: Fortis Media works on your goals
One common mistake when starting an SEO campaign is trying to get immediate results and aiming for unrealistic targets. If you expect to get 100k users per day next week on a website that you launched yesterday, you must know that it's very unlikely to happen.
Some freelancers might sell you the idea that they will obtain very quick results in a short span of time, but did they explain to you HOW they will manage to get there? SEO is a science: it takes time, expertise, and lots of tries and experiments that may or may not work properly.
Collaborating with a proper SEO agency, with credentials, will proportionate you to have access to a personalized experience. We work with you to define goals and we explain and clarify the whole process. We set realistic targets to grow your traffic, subscribers, and to improve your KPIs overall.
Furthermore, Fortis Media has partnered before with several casinos and betting industries and we have knowledge on the specific details that define these niches.
Final Thoughts
If you are looking to grow your online casino and betting website you should be aware of what makes this niche so different from the rest. Besides the competition, search engines are suspicious of online gambling, so you have to be smart and truly honest about your intentions to grow your business in the market.
Check out Fortis Media services and what we can do for your online casino and betting website today.